Duc in Altum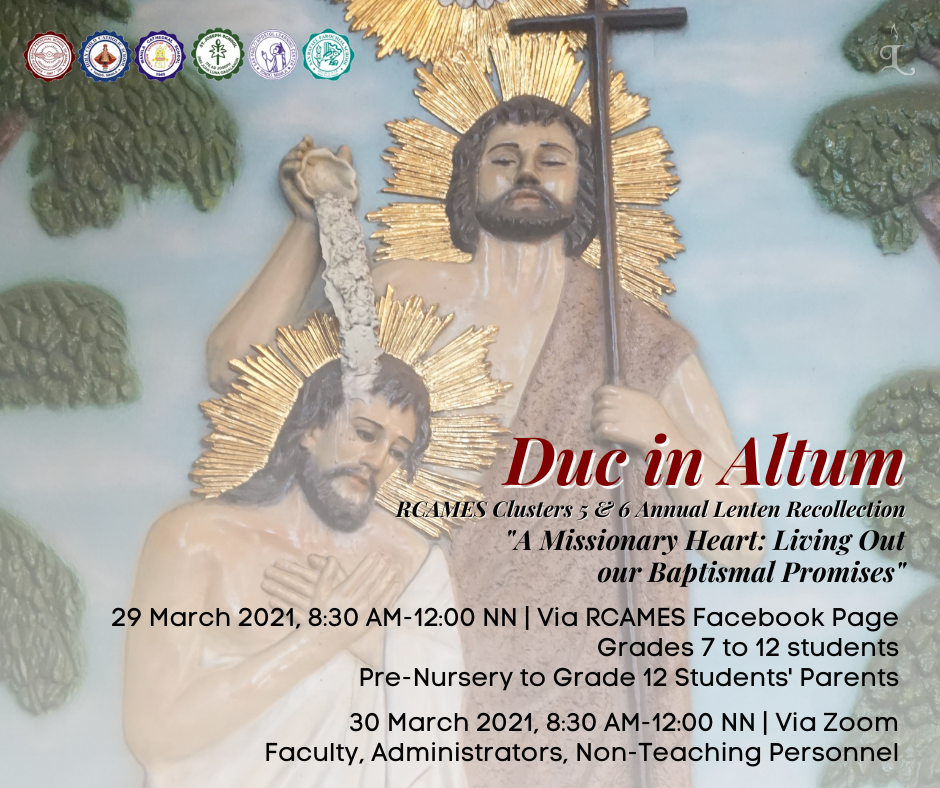 We are inviting all parents and Grades 7 to 12 students to attend this year's Duc in Altum, the annual RCAMES Clusters 5 and 6 Lenten Recollection. This will be streamed live in the RCAMES Facebook Page on Holy Monday, 29 March 2021, 8:30 AM, and will be shared by the Facebook page of ESPS. 
Please take time to pray, fast, and give alms this Lenten season.
See you virtually, Espians!