Holy Week 2021 Schedule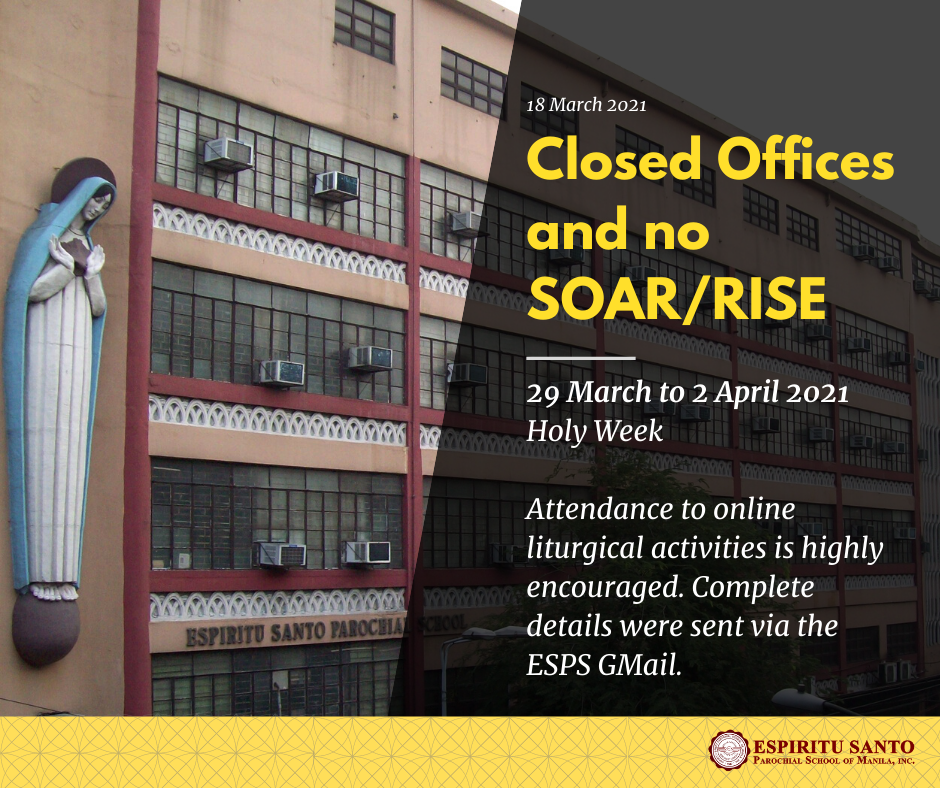 ANNOUNCEMENT
All offices in the Main Building and Annex I are closed while all RISE/SOAR sessions are temporarily suspended on this year's Holy Week, 29 March 2021, Holy Monday, until 2 April 2021, Good Friday.
We highly encourage everyone to continue attending the online mass and other online liturgical services even if there are no RISE/SOAR sessions on 29 to 31 March 2021. We are also reminding all our stakeholders to please settle their onsite appointments before or after the Holy Week.
Regular work in offices resumes on 5 April 2021, Easter Monday.