Online Viewing of Grades-2nd Quarter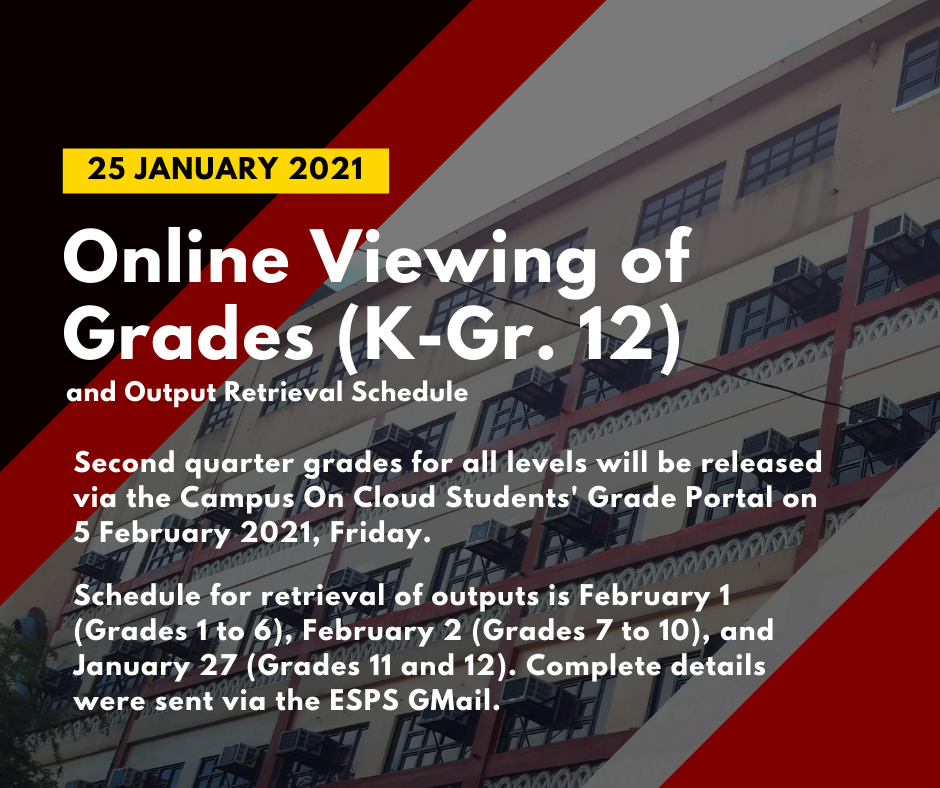 Second quarter grades for all levels will be released via the Campus On Cloud Students' Grade Portal on 5 February 2021, Friday.
Schedule for retrieval of outputs is February 1 (Grades 1 to 6), February 2 (Grades 7 to 10), and January 27 (Grades 11 and 12). Complete details were sent via the ESPS GMail.