Espians Rake Awards at MIBIPIEx 2021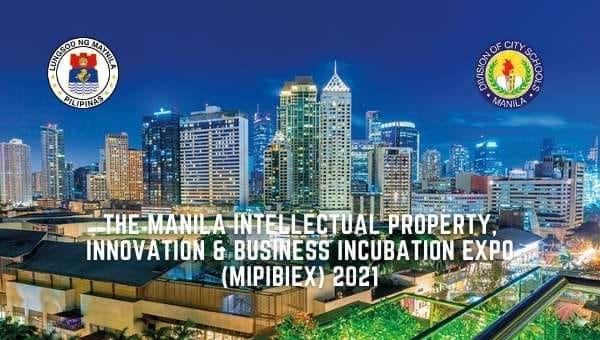 Thirty one Grade School and Junior High School Espians garnered the silver and bronze medals for the Innovation Invention Category in the recently concluded 1st Manila Intellectual Property, Innovation, and Business Incubation Expo, 28 April 2021.
The Espian awardees developed an invention that reflects their creativity and diverse expression as youth. The competition was divided into the preliminary and final rounds. Participants who submitted their entries online during the preliminaries qualified for the final round where they presented their invention during the online convention.
Nine grade school pupils earned the bronze medals. They are  Jared Miguel Reyes for his experiment, "Onion Scrap Growing from Tap Water and Loam Soil"; Erin Jan Dawis for "SPLASH SPLASH: Save When You Wash,"; Rodge Lorenz Ezekiel Dalino for his invention, "The Robserve 2000"; Zheena Katrice Ang for her work, "Solar Powered Outlet"; the Grade 4 team composed of Dylan Matteo Diaz, Cedrick Markus Arroyo, John Marie Daniel Mendoza, Tobby Darren Del Rosario who worked on the "Stalk of Kangkong Growing in Tap Water or Rice Water Experiment", and Aron James Nabablit who tried to experiment on "Planting Mongo Seeds With and Without Sunlight."
The four grade school pupils who earned the silver medals are Thea Nicole Malagayo for her invention, "Alternative Power Source Using Onion and Electrolyte Solution"; Achilles Khalel Tura who experimented on "Chili Seed Growing in Loam Soil or Clay Soil Experiment"; Avie Marianne Nacino who examined the "Electric Bicycle" and Caitlyn Summer Co who worked on, "Solar Mobile Charger for Conserving Energy."
Not to be outdone, the Junior High School teams of Grades 7 and 8, Grades 9 and 10 worked on an eco-friendly "innova-steam inhaler" and  a smart lock system. The teams earned the silver medal.
The Grades 7 and 8 was composed of Erving Archer Agub, Honey Cassandra Balusdan, Mary Bless Catingcoy, Cheyne Lamsen, Sheena Aberin, Francheska Aguilar, Althea Cortez, and Ehren Pamilar.
Grades 9 and 10 team included Jvnz Baleda, Sean Eugene Braulio, Keana Sophia Fabayos, Yuri Nicholai Francia, Kaitlyn Ashley Gasingan, Benedict Wilmer Indefenzo, Andrea Cecilia Martinez, Yuumi Murakami, Charlotte Ostan, and Erika Mae Polmo.
The MIBIPIEx 2021 also showcased the excellence of the ESPS Faculty with all of its entries winning in their respective categories.
Seven faculty members who presented their action researches during the 2019 Colloquium won in the 1st Manila Intellectual Property, Innovation, and Business Incubation Expo (MIBIPIEx), 28 April 2021.
Marjorie Rodriguez, Mar Jay Rie Jadulan, Kristian Boter, Maria Dominique De Jesus, Rhodora Molina, and April Yaneza won the Bronze Award for the Policy Innovation Category.
Almighty Tabuena of the Senior High School Department was one of the Gold Awardees in the same category.
Meanwhile, ESPS Research, Planning, Communication and Promotions Head Melanie Magpantay won the second best gold award for the Local History Brochure Making Contest.
The MIBIPIEx 2021 is a competition among innovators/researchers on how an original policy, regulation, program or service led to significant outcomes contributing to economic development. Participants submitted their action researches and video presentations online due to current pandemic restrictions.